Auto-dialing services SIP Hub Ukraine
Depending on the nature of your business and the purpose of calling clients, we can offer three different auto-dialing options. Each of these options is cloud-based, integrates quickly (depending on the type, 1-10 business days) and does not involve installing and configuring client-side software. To help you choose an auto-dial system contact our managers.
☉ Voice mailing service
Simple automatic dialing of your phone base.
Newsletter creation in 3 minutes.
Calling your base in 10 minutes.
It is used in all types of business for any basic calling options.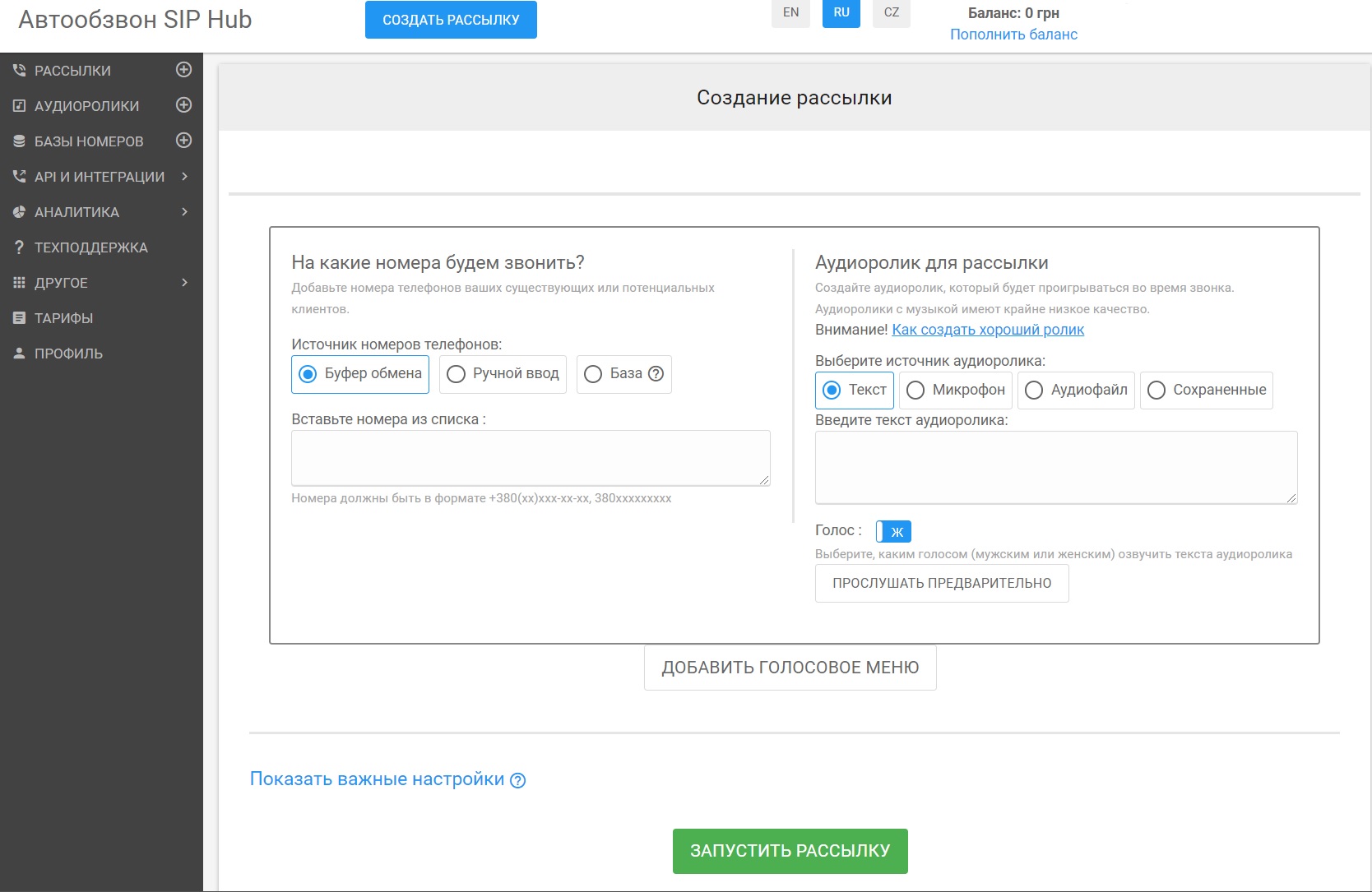 Suitable for what tasks:
"Cold calls" (the same ones that make "warm" clients)
Telephone surveys (organization of telephone surveys without a call center and managers)
Informing customers (inform customers about new promotions and news)
Logistics automation (via auto-dialing you can inform the client about the delivery status)
☉ Intelligent Voice Robot
The smartest type of auto-dialing: a virtual employee of your sales, technical support and HR department, who is not subject to the human factor and does not deviate from the script. The service independently makes voice calls to the phones of your customers, it itself answers incoming calls, and without exaggeration is able to communicate like a real person. Based on our statistics, in 90% of cases, your subscribers do not recognize that they have communicated with a robot - and for the rest, such communication will arouse interest and positive emotions. From our experience, the service is perfect for working with premium goods and services, where it is important to create and maintain a sense of individual and personalized approach for the client.
Scheduled dialing (the script calls at a specified time according to the pre-loaded list of subscribers; if it does not get through immediately, it calls back later.)
Full-fledged communication (despite the given script, you don't need to think through all the options for communication scenarios. The neural network already knows a lot by itself, and quickly learns for your profile - conversations turn out to be quite flexible (listen to our examples in the audio clips below)
Detailed reporting on all processes (upon completion of the process, not only a general report on calls is obtained, but also detailed information on each subscriber (which, by integration, can be immediately transferred to your CRM)
Examples of human communication with an intelligent robot:
☉ Call center with autodial
This service is a mixture of a full-fledged professional live call center and auto-dialing. Auto-dialing here allows you to reduce the load on the human resource, and prepare the basis for live communication.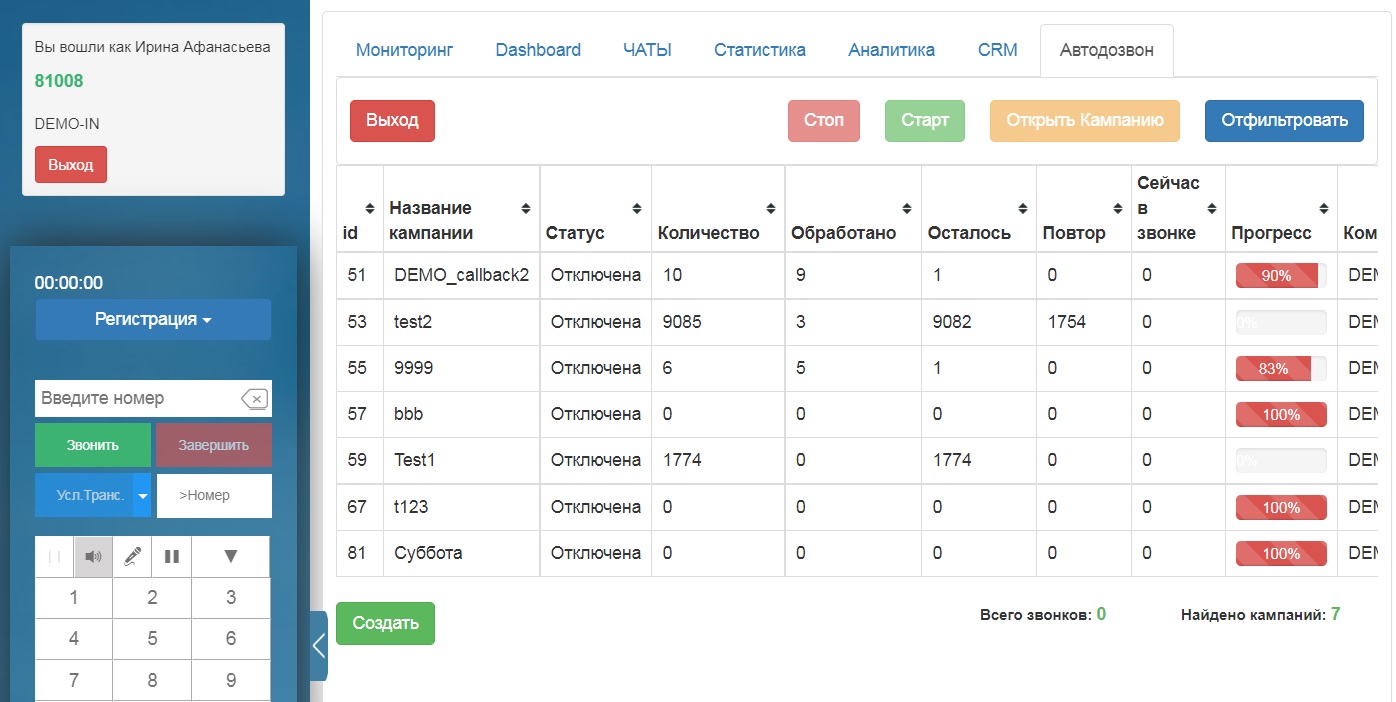 In this case, the voice assistant allows, without stressing the operators, to make a preliminary call to the base, find out information or even identify a need and transfer a ready-made client to the operator.
Do you want to know more or leave a request for auto-call? Connect with our managers!