Hidden sip number
Multi-channel hidden sip number. When calling, the phone number is not displayed for the subscriber you are calling; callback is closed.
In addition to the standard use in business telephony, hidden sip numbers have proven themselves well for use in autodialing, marketing, collection activities, sociological surveys, etc.
When connecting to the subscriber's equipment, SIP numbers are connected only to legal entities and business owners for use on the territory of Ukraine (except Crimea and the ATO zone). When connecting via Services of virtual PBXs (Fonet, Ringostat, Streamtelecom, Kyivstar, etc.), connection for individuals is possible.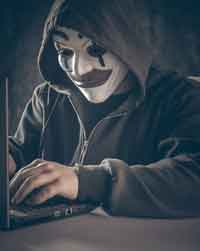 Subscription fee
Number of minutes
calls to all destinations in Ukraine
The cost of the minute is over the package
500
UAH/month.
1300
40 cop\min
to all numbers of Ukraine
1000
UAH/month.
3000
38 cop\min
to all numbers of Ukraine
2400
UAH/month.
8000
37 cop\min
to all numbers of Ukraine
Number displayed when calling: hidden.
Multichannel: by default 5, can be increased upon request.
Callback: closed.
Connection fee: UAH 0.